Kicheche Valley Camp

Kicheche Valley Camp is located on a secluded ridge within the eastern region of the Mara Naboisho Conservancy. Opened in July 2011, the camp was one of the founding tourism partners of the newly established conservancy.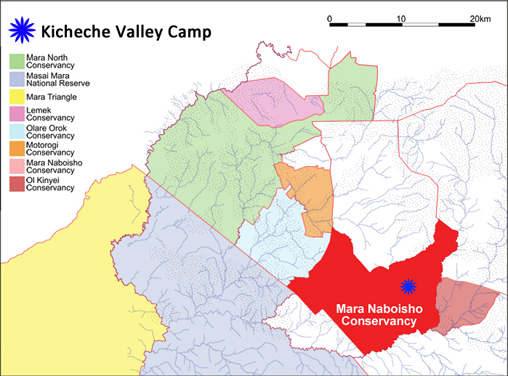 Kicheche Valley Camp encourages guests to submit lion photographs thanks to the keen interest of managers Patrick and Johanna. Several guides participate in lion monitoring, including a number of original guides from the Lemek and Mara North Conservancy based Kicheche Camps.
The Kicheche Trust have been fundamental in expanding the Mara Predator Project team by joint-sponsoring Kasaine Sankan, the project assistant. The Kicheche Trust supports a number of community initiatives throughout the conservancies of the northern Masai Mara region.
Kicheche Valley Camp also supports the Mara Naboisho Lion Project, and has contributed a GPS camera for lion monitoring in conjunction with both projects.

Pride Members