Governors Camp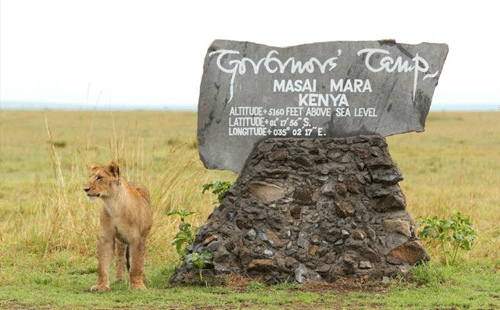 Governors' Camp is siruated in the Musiara region of the Masai Mara National Reserve. In 2011, over twenty guides from Governors Camp, Little Governors and Il Moran were trained to monitor lions for the Mara Predator Project. As the first camp involved to be based inside the Reserve, Governors' Camp will be instrumental in collecting detailed data on the MMNR's lions.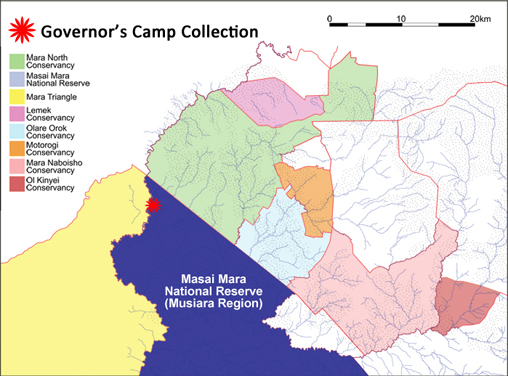 The Governors' Camp properties in the Masai Mara secure a 12km private concession area. Thanks to this, the famous Musiara region from the western border of the reserve, down to the Mara River crossing points and across to Talek are free of lodges.
Governors' Camp is well known for supporting the BBC's Big Cat Diary, and follows the Marsh Pride closely. Thanks to their recent training, they are able to identify pride individuals easy and continue monitoring this famous pride.
Governors' Camp compiles a monthly Game Report, with past reports going back several years. These are on the website and can be accessed below for those wanting to know the history of the local lion stars.

Pride Members