Masai Mara Reserve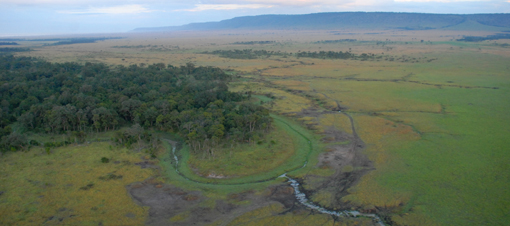 The Masai Mara National Reserve (MMNR) is known as one of the world's most supreme wildlife regions, and host to the annual migration of almost 2 million wildebeest, zebra and gazelle. Covering 1,510km2, the MMNR forms only part of the whole Mara ecosystem, which spreads through the northern consrvancies and south into the Serengeti. As the reserve is extensive, the Mara Predator Project focusses from the nothern bank of the Mara River from Musiara across to Talek.

The MMNR does not allow communities to settle or graze livestock within the Reserve, and the area has a high density of lion and other predators. However, bomas and residents persist directly adjacent to the reserve boundary, and illegal night grazing is common at times of drought. Talek, a large township lying between the MMNR and the Olare Orok Conservancy, can be a source of conflict. Lions residing in the Musiara region, including the Marsh Pride, sometimes come into conflict with Maasai herders when they venture out of the park.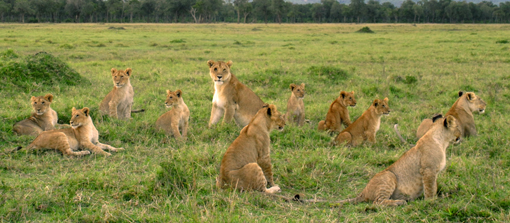 The MMNR supports a large number of lion, making up one of the three largest lion populations in Kenya. Whilst this population is considered to be relatively secure, numbers within the reserve have declined. Using identificaiton of lions, Ogutu & Dublin (1999) estimated there to be 447 lions over the age of 1 in 1990-1992, whilst Stephanie Dloniak's report in 2005 found only 269 lions of the same age.
Tourism within the reserve is largely uncontrolled, with high numbers of minibusses accessing the park daily. The large concentration of lodges continues to grow.
Approximately 18 lion prides reside in the MMNR. Out of these, the Mara Predator Project focusses on the Marsh, Paradise, Ridge and Crossing prides, which are found in the northern region. Several nomadic and single lions are also present in this area. Most prides are large, most likely due to the absence of cattle and large numbers of migrant prey.
Whilst the MMNR does not have a website, more information can be found on the Governors' Camp website.