Mara North

Mara North Conservancy (MNC) lies directly north of the Musiara region of the Masai Mara National Reserve. The Mara Predator Project began in the MNC in 2008, but has since spread to encompas neighbouring conservancies. MNC covers aorund 30,000 hectares of wilderness, encompassing diverse habitats from riverine woodland to plains.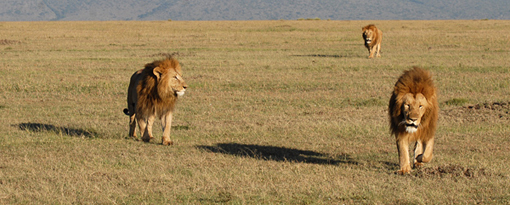 MNC is a relatively new conservancy, founded in 2009 by eleven member camps and over 800 landowners. This has given the Maasai a regular guaranteed income from tourism.
The diversity of animals in the MNC is impressive, and the area sees year round game when the long grass inside the Masai Mara National Reserve excludes most grazers.
The conservancy does experience a high number of cattle, most of which originate from the large village located in the MNC. This can cause conflict, particularly at times of drought. Whilst most game drive areas are free from settlements, bomas are still present in the conservancy. The MNC operates a compensation scheme to reimbuse livestock depredation, and is working to render member bomas predator proof.
The largest pride in the MNC is the Cheli and Peacock Pride, which has strengthened now that dominant males. Whilst the River Pride were seen often around Serian Camp and the Maternity and Ereyet Angopito luggas, the pride now spend increasing amounts of time across the Mara River opposite Serian Camp on the Siria Escarpment.

Two groups of three males move between the River and Cheli and Peacock Prides, three of which are known to have moved from Lemek Conservancy. The Marsh Pride also move into the southern region of the MNC on occasion, often following the grazers as they move north in search of shorter grass, which is encouraged by cattle grazing.
The conservancy extends north above Aitong to the hills surrounding Saruni Lodge, who have a resident but shy lion pride. Further east towards the Olare Orok Consrevancy is Offbeat Mara Camp, who also have a small resident pride.
As of 2012, the total number of adult lions in the conservancy is estimated at between 24 and 29 individuals, operating in four prides.
To read more about Mara North Conservancy, please visit the website.